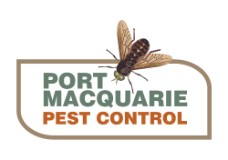 We are equipped for and experienced in commercial pest control treatments. For us to be better able to understand your requirements, please call us so we can discuss your needs and provide you with a quote.
phone 02 65845536
Mobile 0410755983

RESTAURANTS, CAFES & TAKEAWAYS

Restaurant owners and managers must be aware that although they can do their own pest control (in most states,) there are certain regulations and limitations for pest management in any commercial food handling area. The regulations are in place to ensure that food, food preparation equipment, serving areas, etc. are not contaminated with pesticide insecticide, rodenticide residues.

Measures are also taken in fly control and rodent control to ensure that no body parts can contaminate foods or areas where food is uncovered, prepared, cooked, served or eaten.

The main areas we cover are the main pests threatening your security i.e. general purpose pest control (roaches, ants, spiders, pantry pests, flies, etc.), rodent removal, rodent control.
HOTELS & MOTELS

According to consumer research, when hotel guests have a negative experience, 96 percent of them tell at least 10 other people about it. That means if your guests see a roach crawling on the floor, that experience can be relayed to thousands of potential customers, leading to lost sales and a tarnished image - all from just one bad experience.

But a damaged reputation and lost income are nothing compared to the fallout that could result from a customer or employee who is sickened by food prepared in a contaminated kitchen or conditions in a poorly maintained building.

Request a free, on-site consultation today to find out how we can customize an Integrated Pest Management (IPM) program to your establishment that will help stop pests from checking in and guests from checking out.
CLUBS
An inexpensive quality service - for clubs of all sizes.
Pre-determined Pest Prevention Contracts for your business to anticipate and control potential pest problems through regular inspections and treatments
Full written reports to demonstrate that you have taken committed action in pest prevention to comply with Health and Safety legislation
Competitive Rates and quick response to any problems
A flexible approach with contracts tailored to your individual pest control requirements at the most competitive price.
KINDERGARTENS & CHILD CARE

Kindergartens provide developmentally appropriate programs that further develop the social, emotional, cognitive, language and physical development of children. The safeguard and welfare of these children are your responsibility and improper use of pesticides can present you with major problems.

We are experienced in the use of pesticides in kindergartens and offer regular service contracts to ensure your environment is kept safe and pest free.
NURSING HOMES
Nursing home administrators agree that providing a healthy environment for residents is a top priority. Keeping insects, rodents, and other pests out, of course, is part of that mission. Insect and Rodent attacks in long-term care facilities in recent years have made the public and industry insiders all too aware that pests can pose a very real threat to residents.

Pests also threaten nursing homes themselves. Negative publicity from an infestation can ruin a facility's reputation, and multimillion-dollar lawsuits can put the business on the line
SCHOOLS
Only fairly recently has it become accepted that infants and children are at a higher risk from pesticides compared with adults exposed at comparable levels. The 1993 National Research Council report Pesticides in the Diets of Infants and Children stated that because of the rapid growth and development of their central nervous systems, children are especially vulnerable to exposure to neurotoxins.

The report also highlighted the fact that children are exposed to pesticides not only through dietary intake but also from exposure to pesticide residues that linger after the chemicals Are you aware of what pesticides are being used in your school
FACTORIES & WAREHOUSES
If you do not have the time or ability to research your pest problem and safely apply the appropriate procedures and materials to control it, you may want to hire a pest control service to do the job for you. A licensed professional also has access to some products not available in retail stores. To be effectively managed, many pest problems, like termites or problems on large trees, require specialized equipment, pesticides, and technical training.

Although professional services may seem costly, the investment may be worth it to solve a serious problem. A pest control professional, who practices integrated pest management methods and keeps up-to-date about the latest technologies, can provide you with the safest and most effective management strategies